Inside Coronavirus – A moment of work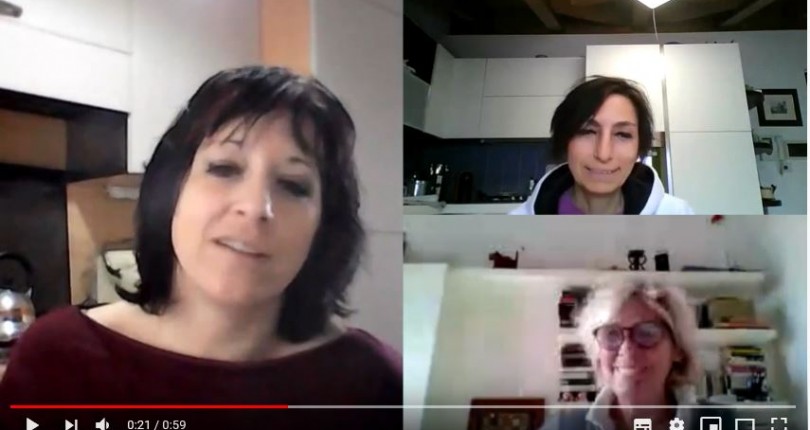 All humanity is facing a global crisis, the largest of our generation. At the end of this crisis, we will be different people in a different world.
I think we are all aware of this, but we still do not know exactly how much and how it will be different.
What has happened to us in these few weeks is that we have had to change the way we work. We had to learn to work remotely, in smart working. A small thing, but a change!
It was not easy at the beginning .., we felt a little lost .. where to start?
Everything was left there in the office, our beautiful office .. all new;  ehhh yes ….because at the end of the year we bought new desks, new closets,  new armchairs .. we took the armchairs green, a beautiful bright green. We were ready to start a great year!
Personally, I'm not very technological, but Maria and Samantha are more technological than me, luckily!
So, we tried.
Obviously, we can't do much, but surely this makes us feel closer and useful.
It's a beautiful experience. Our Skype meetings bring each of us into the other's home, there is a lot of humanity and friendship in these meetings; it's also nice to be interrupted by children, the dog and the cat!
We wanted to share it with you.
And we would also like to know how you are experiencing these moments, share them with us!
Covid-19 Italy Update:
We always wait for the number of infected people to decrease, there are some good signs; the Governor of Lombardy decreed the lockdown until April 14th, despite the one of the Government till 3 of April.  The positive number is that of healed people, they are increasing more and more!
Un Grande Abbraccio