Inside Coronavirus -To all our distant friends, somewhere in Europe and the world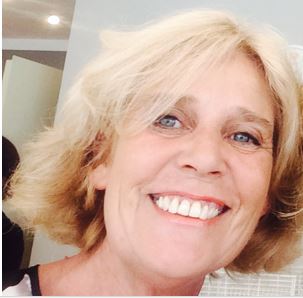 To all our distant friends, somewhere in Europe and the world.
Dear friends,
we met here on Lake Como in happy times that will surely come back!
Today, however, we are sad, because you too, like us, are experiencing truly difficult moments.
We are close to you, we think of you hoping that the Covid-19 will not touch you closely.
What we can do for you from here, is forwarding  to you the list of personal actions to take to defend yourself and help the global fight against Covid-19.
These are indications made known by our government, which in recent weeks has worked very well,  has been able to stay united and going beyond the limits of politic parties and colors; fact that has not been seen for years!
All the Italian people are following these indications, in spite of someone who would never have believed it.
We do not yet know,  if these extreme measures will produce the desired effects, we are still waiting. At the moment it seems that the peak of infections has not yet been reached. Maybe we'll see some results later this week.
There is so much sadness in the heart, but also a great desire to overcome this difficult moment and return to smile, to embrace us, to shake hands!
Here is written what you need to do to defend yourself and unitedly win the Covid-19 in all states, in all countries, in all cities … all over the world.
The recommendations:
Wash your hands often for at least 30 seconds with hydroalcoholic solutions for hand washing.
Avoid close contact with people suffering from acute respiratory infections.
Avoid hugs and handshakes.
Maintaining, in social contacts, an interpersonal distance of at least one meter.
Respiratory hygiene (sneezing and / or coughing in a handkerchief avoiding hand contact with respiratory secretions).
Avoid the promiscuous use of bottles and glasses, especially during sports.
Do not touch your eyes, nose and mouth with your hands.
Cover your mouth and nose if you sneeze or cough.
Do not take antiviral drugs and antibiotics unless prescribed by your doctor.
Clean the surfaces with chlorine or alcoholbased disinfectants.
 Use the mask.