Lake Como Easter market  163 stands do not missed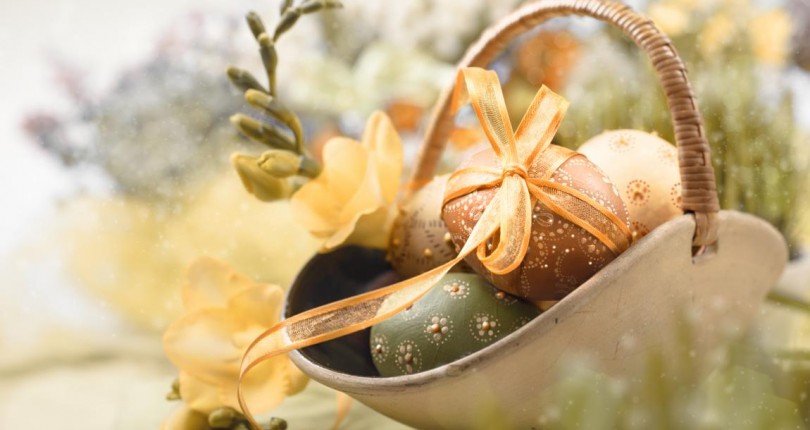 Lake Como Easter market,  163 stands do not missed
The Easter market is really a great experience do not lose it! You go through colors and scents unforgettable.
It takes place around the ancient medieval walls of City of Como,  from Viale Varese to Viale Cattaneo. The long way leads between the stands offering a bit of everything, from colorful balloons for children to more characteristic and funny objects.
It is a typical Italian market, where the sellers shout the virtues of their products out.  It's all very funny!
It is a very crowded market, for this reason we suggest to avoid the central afternoon hours. It is  better to choose  the morning to enjoy it.
In the middle of the way there is the church of SS Crocifisso, where the ancient and miraculous Crucifix is exposed for the kissing ritual, you can visit it for a moment of musing.
The Crucifix was offered by a group of Northern European pilgrims passing through the City of Como in 1401, as thanks to the hospitality received by the Padri Celestini.
The great devotion to the Crucifix Como is widespread not only in the Como area, but also throughout Lombardy, in other regions of Italy and abroad, and is due to the miracle that took place in 1529: the faithful in procession, led by the most Holy Crucifix, met  their way closed by heavy chains, sealed in the walls, placed  by the Spanish Governor at that time. The Spanish soldiers prevented the passage of the faithful, but at that point the chains broke by themselves allowing the procession to continue on its way.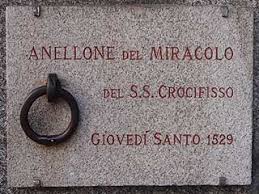 Every year during the Saint week, the Holy Image is exposed to the faithful for a devout kiss.
The Holy Crucifix is raised on a small Calvary; an increasing number of people, slowly climbing the ramps of the stage and kisses Him, thanking and praying. On Good Friday, the Holy Crucifix is carried in procession through the streets of the city, on which the Bishop gives the blessing.