The famous Carnival of Schignano 2020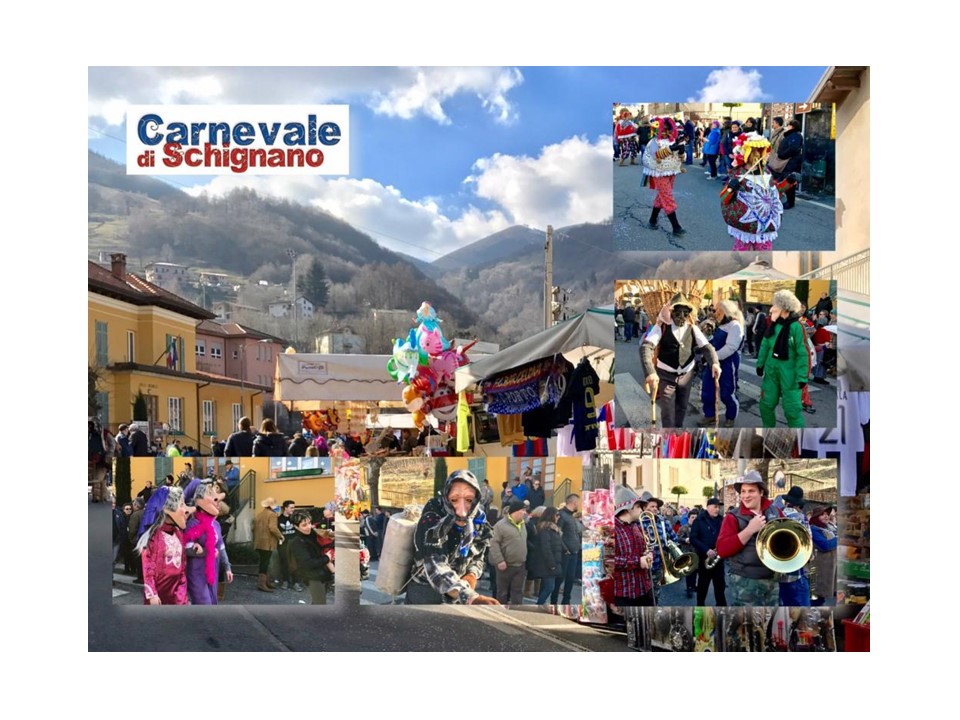 The Carnival of Schignano, is one of the most famous carnivals in the province of Como, very theatrical and picturesque. It is unique event on its kind.
Every year the Carnival of Schignano shows the traditional masks with its ancient character. Some of these masks date back almost two hundred years.
The Carnival is a contrast of two main masks, Bello e Brutto, (Fair and Ugly), tells us about the eternal class challenge between "simple and rich men".
The carnival in Schignano is a real theatrical representation, a story. The two masks that open the parade are the Sapeaur, dressed in sheepskin, the face painted black and with mustache and long white beard, on the head they have a sheepskin hat.
Between the two Sapeaur we find the Sigurtà which represents security, dressed in a military-type hat, a gray-green cape and the sash. In the middle of the parade the Mascarun (handsome) the old gentleman who is dressed in a bright and multicolored costume, has a large belly and elegant and rhythmic movements so as to make the four "bronze" (bronze bells) ring.
Mascarun keeps his servant wife tied, the Ciocia who is dressed in old, dark, female clothes, his face painted in black and holding tools for spinning (fortress and spindle). For the duration of the event, Ciocia swears against her husband. Then we find the Ugly the poor submissive to the gentleman, dressed miserably with attached 4 cowbells called "cioch", he has awkward and burlesque movements. Finally, there is the Carlisep a puppet that remains hung for a few days in the square and then magically transformed into a living mask that runs along the streets of the town to escape the stake that will decree the end of the carnival.